What Fire Fighting Equipment You Need at Business Premises?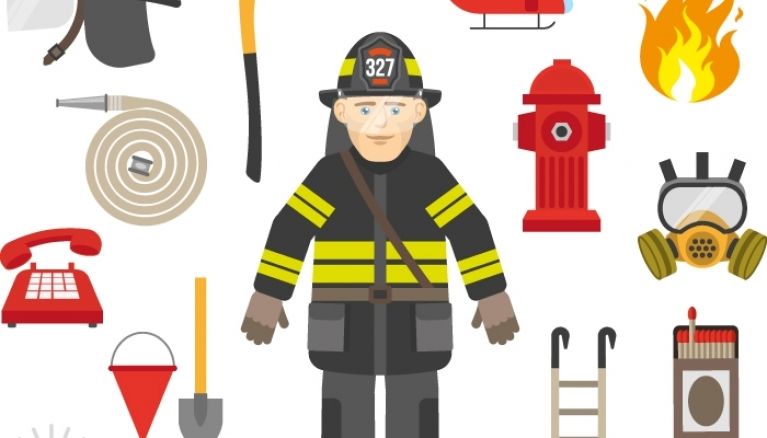 Every corporation is different, but there are a few key pieces of fire safety equipment that every organization requires, whether in an office environment, factory, or warehouse. All kinds of fire safety equipment are highly essential in such places because fire can occur at any time, and such places must always be prepared for all emergency situations. The following are some novel and essential firefighting equipment that you must keep on your business premises.
Fire Extinguishers
Every business premises requires at least one fire extinguisher. The number and varied types of extinguishers needed will depend on the size of your ground and also the kind of fire risks associated with your office, factory, or warehouse, but you will surely need one or more of the additions like the CO2 Extinguisher, which is ideal for all electrical risks and where oils and spirits, etc. are in use as it is innocuous to delicate equipment and materials. A foam extinguisher is also an optimal solution for multi-risk usage. Also, a wet Chemical Extinguisher cools off the burning oils and lessen the re-ignition of the flames. On the other hand, a water extinguisher is a well-performing, multiple purpose equipment. The water additive fire-fighting extinguisher is firefighting equipment consisting of a powerful 'Eco Spray' additive and functions well where manual handling limitations apply. Lastly, the powder extinguisher tackles most fires that can involve wood, paper, flammable liquids, and electrics.
Fire Alarm Systems
Fire alarms are critical for every building in business premises and should be tested every week. There is a wide range of fire alarm systems accessible in the market, both battery and mains power operated. Visual alarms are also highly beneficial for warehouses and factories as they render a dual warning with the use of red LED technology. Also, an audible alarm draws the attention of all employees in its range.
Fireproof Cabinets
The fire cabinet is made of materials that can withstand heat and fire, usually steel or stainless steel. They are used to keep the materials inside the fire effects. Also, they contain any materials which may cause fires. For other applications, fireproof cabinets are needed to meet specific lab safety and building codes.
Fire Exit Signs and Emergency Lighting
For some dangerous situations, proper emergency exit signs and lighting are vital. Much like a conventional fire-fighting extinguisher, these fire safety equipment pieces are mandatory at all business premises.
Others
Other essential fire safety equipment for your business premises include a fire blanket, fire sprinkle, hose reel, etc.