Most Important Fire Safety Essentials for Educational Institutes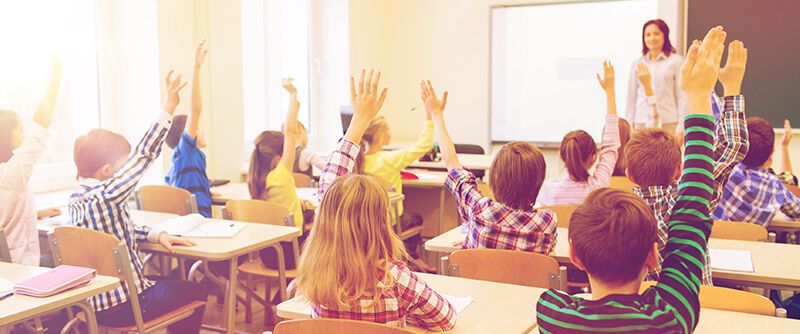 Protection of educational institutes from any accident or incident is very critical because the aftermaths of it are the worst, especially it is a fire incident. Such events not only destroy the buildings or the entire property of the institutes but are also threatening for the people present in those premises. Henceforth, it is the duty of the management of such institutes to take all the precautions from the very beginning. It is vital that all educational institutes have installed different fire safety essentials at different corners for proper risk management. The following is described the list of some most important fire safety essentials that must be installed in educational institutes.
Fire and Smoke Alarms
Fire and smoke alarms are considered one of the most important fire safety essentials. These alarms alert everyone at the very initial stages of any fire incident as the sensors of these alarms sense the smoke. The four basic functions of these alarms are to detect, alert, monitor, and control. It alerts everyone present in the building with a continuous sound and vibration and provides everyone the opportunity to save their lives as soon as possible. It is important that these fire alarms are tested at least twice a year because any negligence means you are putting everyone's life at risk.
Fire Extinguishers
Fire extinguishers are another most crucial fire safety essential to be placed in educational institutes because it is better to eliminate the small fire on your own before it becomes unmanageable. One sensible person must not just wait for the fire brigades to arrive, but if the fire is manageable, he must try to reduce the fire, and that is only possible with these trolly fire extinguishers. These fire extinguishers supply gases and water with high pressure that helps in the eradication of the fire. These fire extinguishers have several properties, and it is imperative that everyone in any educational institute must be given full training on how to use these extinguishers or deal with such situations.
Sprinklers
The educational institutes that are already careful about such incidents take precautions in the very beginning and fit the sprinkler systems in their buildings. It is even suggested by the Fire Brigades Union (FBU) and the National Education Union. These sprinkler systems are optimal to control fire in its early stages, which eventually limits damage and gives everyone the chance to escape from the building. These sprinklers are now becoming mandatory for all the public sectors because of their efficiency and effectiveness.
Waste Management System
Every educational institute contains a huge amount of waste like cards and papers, which is very dangerous to keep. Such waste is the combustible material, and if it is not treated on time, it could lead to life-threatening fire incidents. According to a survey, an average primary school student makes almost 45kg of waste per year. Therefore, it is important for all educational institutes to have a proper waste management system to control and get rid of all such wastes. This management is possible if the institutes have the right types of bins and a system for regular disposal collection. Also, only certain certified people should have access to such bins and collection boxes.
Fire doors
It must be made mandatory for all educational institutes to install several fire doors on their premises. These fire doors not only prevent the spread of fire but also prevents stampede incidents. These doors can also hold a fire in one chamber for 30 or 60 minutes, depending on your door type. The fire doors are also usually made fire-proof. What the educational institutes need to do is to keep a check on their routine maintenance.