Difference Between Portable and Wheeled Extinguishers: Which One To Choose?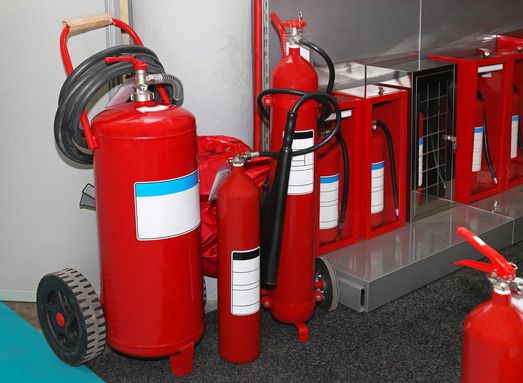 Technically fire extinguishers are classified based on their application and the material that they carry. Many commercial spaces have different fire extinguishers installed to fight against any possible fire that might erupt at any given point. Domestically the handling of fire extinguishers is a little challenging as the house residents have to take the first step and take measures to constraints the fire from spreading in different areas of the house. The domestically used fire extinguishers can be classified into two types, namely trolley, and portable. The handling of both extinguishers is relatively different, and the application may vary depending on the area that has to be covered.
Wheeled
fire extinguishers
· The trolley extinguishers are relatively heavy and big compared to the other kinds of fire extinguishers.
· Multiple people might be required to handle these extinguishers as they have to be moved from one place to another.
· An individual can't do the handling of these fire extinguishers.
· They are suitable for various commercial uses where there's a greater area to be covered.
· They are on the costly side of the price spectrum, and it might cost a fortune to purchase and maintain them.
Portable Extinguishers
· The portable extinguishers are compact and can be carried from one place to another with ease.
· A single person would be required to carry and handle these extinguishers, making them a suitable choice for different households.
· Many portable fire extinguishers in the market are available at different affordable price points.
· Easy handling, portability, and convenience are the factors that make them a popular choice for domestic use.
· Due to the compact size, the portable extinguishers are easy to maintain and can help handle fire in congested areas.